Many hunters and landowners believe that predators are a major threat to deer management on their properties. Over most of the white-tailed deer's range the primary predator of concern is the coyote. It's true, coyotes do kill and eat deer. The real question is, "How many deer do coyotes kill each year?" That is a hard one to nail down because it depends on many local variables, but it is a question that many hunters and deer managers would like to have answered.
There are other animals that will also kill deer, such as bobcats, bears, feral hogs and mountain lions, but because of a hosts of variables, these species are typically believed to have little impact on local deer populations. But coyotes, well, that is one animal where most deer hunters will say predator control for the benefit for a whitetail deer herd should take place. It's a rather simplistic view, but in a few cases it could be exactly what the doctor ordered.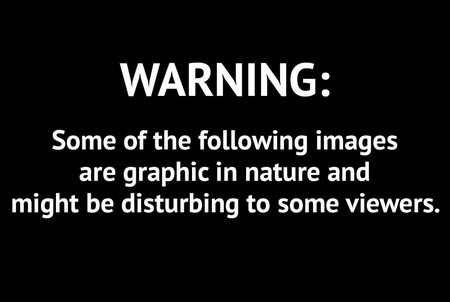 Source: "When Marlin Smith placed his Moultrie trail camera on his hunting lease this summer, he was hoping to capture some stunning whitetail deer pictures. Those hopes were realized within the first week of the camera being in the woods, but in a gruesome way that Smith would have never imagined.

Documented in extreme detail was the grisly death scene of a record-class buck at the jaws of some blood-thirsty coyotes.




Smith, a northeast Texas resident, had placed his camera on his 4,800-acre deer lease in nearby Oklahoma. The property he hunts is owned by a large timber company. It is located in some foothills far removed from paved roads and county highways. This is the third year he has been deer hunting the property. But it is the first time he has ever seen brutal whitetail deer pictures like the ones in this series."
Most deer biologists will tell you that predators do kill deer, but at a rate that only results in minor deer losses. Some will profess that predator control is a critical part of deer herd management, a practice necessary to maintain the balance between deer predators and whitetail. The fact of the matter is that both sides can be right.
In areas with good deer habitat, coyotes alone are unable to control deer numbers. It just will not happen unless other factors are at play. Keep in mind that I specifically said in areas good deer habitat. In these situations, coyotes can provide a level of "control" to slow the growth of a local deer herd, but they will not cause it to decline. Controlled deer harvest will still be a necessary part of the overall management equation.
It's important to remember that whitetail deer are currently negatively impacting the plant communities in which they live because of overpopulation across the deer's range. This has happened in the face of growing predator populations. Coyotes take their biggest toll on fawns, but that has not kept whitetail deer from thriving in one of the most coyote-rich areas in the world, South Texas.
The game camera photos of coyotes attacking and killing an Oklahoma deer bring to life most hunter's biggest nightmare, predators removing a big buck from the deer population that they themselves could have shot. After all, the buck was really nice. What deer hunter would not have loved to put their tag on that animal? I think it's reasonable to assume that this coyote-killed buck was nothing more that compensatory mortality. It was highly probable that the buck was ill and would have died anyway. The coyotes were just doing what they naturally do—removing the sick and the weak from the deer herd.