The proper harvest of animals is a critical component of white-tailed deer management. Although most conversations concerning the harvest of deer are centered around bucks, the harvest of does is just as important. After all, thinning the doe population, when warranted, will improve the buck to doe ratio, slow population growth, and keep white-tailed deer numbers at the proper carrying capacity for the habitat. The management benefits of necessary doe harvest are well documented.
But when it comes to shooting does, which ones do you shoot first? With bucks, hunters typically use antler characteristics combined with the age of the deer to identify potential cull bucks and other shooter deer. Hunters have varying opinions when it comes to buck harvest, but it's even less straight forward when it comes to shooting does. Interestingly enough, I recently had a fellow tell me that he spares the largest does and shoots the smallest. At first I thought he was just taking a stab at becoming an "armchair" biologist, but then I started to think his theory may have some merit.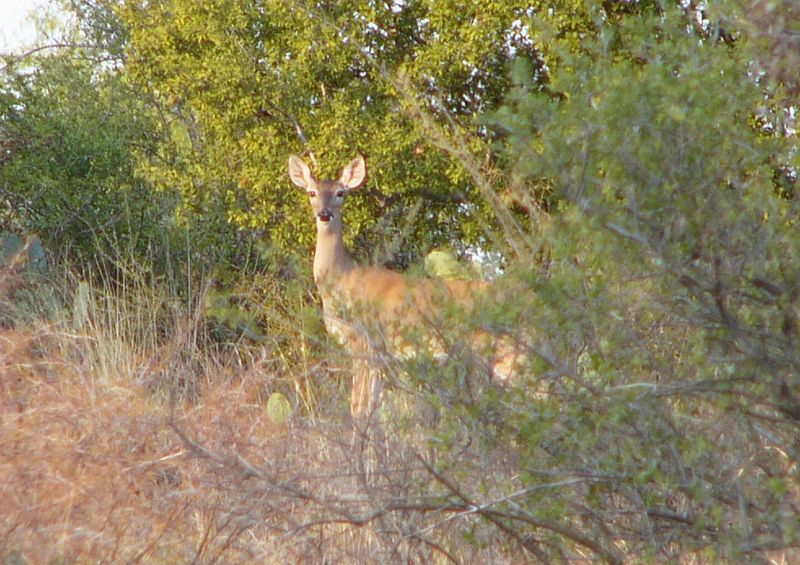 The general rule of thumb in deer management has always been to shoot the oldest does first, the thought being that younger does have been sired by better bucks because of culling practices that take place year after year. The result should be younger does that are genetically better than older does because of gene recombination between better bucks and better does. If this repeatedly occurs on an annual basis, then the last fawn crop should always be genetically superior (even by a small amount) to the year prior.
So, would it make sense to shoot the smallest bodied does? Well, that's exactly what most deer managers do when it comes to removing cull bucks. White-tailed bucks are judged not only based on their age, but also against other bucks of the same age. Almost without fail, the largest bodied bucks have the largest antlers. On the flip side, bucks that have inferior racks tend to be smaller bodied than other bucks of the same age. Could the same hold true with does?
White-tailed bucks store much of the necessary minerals used for antler formation in their bones. Although they also get a good amount of the material for antler growth from their diet, additional bone bass means the ability to store more antler-growing minerals than the next buck. This explains why larger bodied bucks have better antlers. It would also give some credibility to the "shoot smaller does" theory. A manager should want to pass on the traits for deer with large-framed bodies.
Does also play a large role in the development and initial growth of fawns through rearing, particularly milk production. It would stand to reason that larger bodied does would likely be better "providers" than smaller bodied does, with fawn numbers being equal (both with single or both with twin fawns). From a reproductive standpoint, it becomes beneficial to landowners and fawns to have does with large frames.
When it comes to whitetail deer management, it's easier to identify potential bucks for harvest than it is does. A hunter can gauge a buck's genes by the antlers on his head, but does lack these physical yardsticks. However, a hunter can compare does of similar age by body size. Will it really help a deer herd to have a harvest strategy that targets the smallest does? I can't say for sure, but it makes good sense, especially if you compare does based on age.