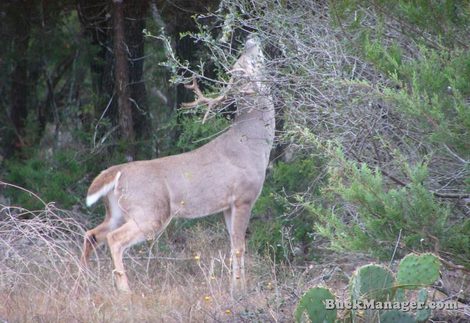 Looking to harvest a good white-tailed buck? Who isn't? I'm going to first assume that you have a place to hunt and know the terrain of your hunting property. If not, this is critical information you need to know, so get out there. In addition to learning the lay of the land, another one of a hunter's first objectives should be to determine whether or not the hunting area holds any sizable bucks. And I use the term "sizable" as defined by you. To some, sizable may go hand-in-hand with the term "mature buck" while others may put a number to it, such as 140 Boone and Crockett points.
Big bucks are territorial. You can find these areas by looking for both scrapes and rubs, but scrapes are really what you want to be looking for and I will explain why. Other than how they are made, do you know how scrapes and rubs differ? For one, it's seldom that one particular buck rub will be worked again later in the year. In fact, a certain tree may be rubbed in consecutive years by a particular buck, but seldom is it ever worked again during that same year. This is not the case with buck scrapes because they will often be revisited and reworked throughout the breeding season. Keep in mind that I am not saying that all whitetail scrapes will be revisited, but the odds are more in your favor than against you.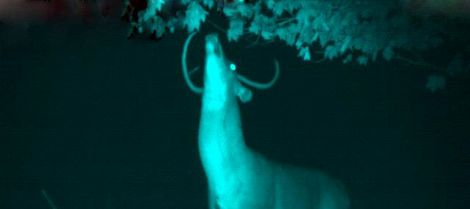 Scrape hunting can work on all age classes of bucks, but is more effective on older, and typically larger, white-tailed deer. This is because when mature bucks create a scrape they are basically laying claim to one particular area. When a big buck works the ground he is leaving a visual sign that he considers the area to be his and his only. The buck leaves visual sign on the ground with his hooves and scent from his pre-orbital glands on a licking branch above the scrape. All this is done to "claim" the area and let receptive does know that he is in around.
To sum up, while scouting your hunting area look for both rubs and scrapes. Rubs on large diameter trees will let you know that a big buck has been in the area, but a scrape is more likely to tell you where he will return. Once an active scrape is found, monitor the buck scrape, do a scrape switch, or set up downwind and wait him out. Hunting a scrape probably will not work on any given day, but be patient and over time it will give you a good shot at a buck you may not have seen otherwise.