The single most well known method for scoring white-tailed deer is the Boone and Crockett Scoring method. The Boone and Crockett score, or B&C as it has come to be abbreviated, is so common that when someone ask, "what's he score," it's already assumed the score is based of the Boone and Crockett system. The system is not only used to rank harvested deer, but by managers to monitor the progress of their deer management programs.
Although there are other methods to score deer antlers, the Boone and Crockett system does a very good job at measuring key antler parameters. The factors that contribute to a buck's score are mass (circumference), beam length, tine length, and inside spread. Thus, heavier antlers have higher mass measurements than thin-horned racks, longer beams are better, more and longer tines add inches, and bucks with larger inside spreads get added inches and higher scores.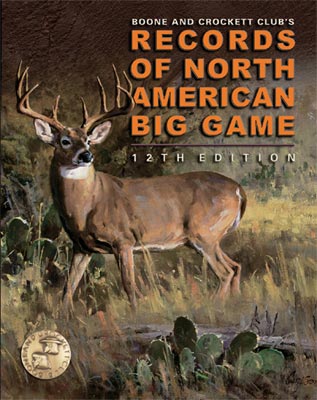 There are, however, deductions when scoring antlers using the B&C scoring method. Deductions are based on antler symmetry, or better yet, how different a buck's right and left antler may be from one another. Right or wrong, the Boone and Crockett method results in higher net scores for (antler) sides that mirror one another. This is true for both typical and non-typical antlers, and we will discuss this in further detail in the future.
Hunters refer to the total un-deducted score as the "gross score" and the score after antler deductions as the "net score." The more symmetrical the antlers, the smaller the difference between the gross score and net score (because of fewer deductions). Most deer hunters tend to use gross score in conversation about their harvest, and this is because it refers to the total, un-adjusted measure of a buck's antler size.
Now that we've talked about some of the general scoring terms, in the future we will focus on each of the key measurements and more specific antler scoring terminology when using the Boone and Crockett scoring system.
Scoring topics:
– Boone and Crockett Scoring Terminology

– Typical and Nontypical Antlers

– Measuring Tine (Point) Length

– Scoring Equipment Necessary for Antler Measurements

– Step by Step Scoring Using Boone and Crockett Scoring Method
Want to locate a Boone and Crockett Club Official Measurer?
Email the Club at bcclub@boone-crockett.org and specify the state in which you are seeking a measurer. A list of measurers will then be sent back to you. If you do not have email, call (406) 542-1888