Mar 28, 2014 | Breeding and Rutting Activity | 0 Comments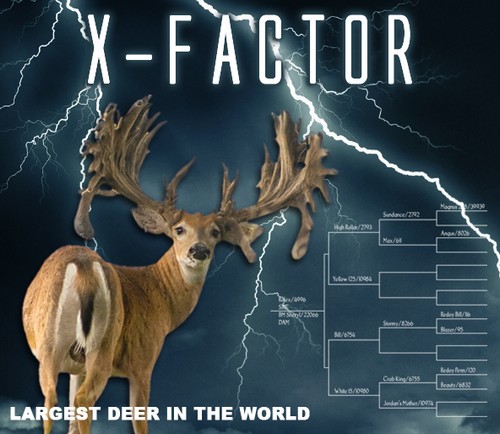 Without a doubt, white-tailed deer hunting in the US has changed dramatically over the past few decades. That initial interest in deer management spurred both hunters and property owners to get involved doing things to help whitetail, which over time lead to the development of better habitat, monitoring of deer populations on private lands, harvest management and ultimately better, bigger deer. The benefits of whitetail management are numerous, but the one take-home-point on top of everyone's head is that bucks on managed properties grow larger antlers.
Ask any deer biologist and they will tell you that there are a multitude of factors involved when it comes to managing a deer herd for trophy bucks. And that's the truth, if someone is managing a deer herd. But what if that someone is just managing individual deer? Well, that simplifies things. Or does it? The topic of commercial deer breeding is a hotly debated topic within the deer hunting community, around campfires, on internet hunting forums and at family reunions. The non-hunting community, which vastly outnumbers hunters, also has its eyes on those involved in deer breeding and hunting.
The following article, based on a self-proclaimed 18-month in-depth investigation, states that the commercial deer breeding industry is entirely responsible for the spread of deer diseases and is costing tax payers, both those that hunt as well as those that don't, millions of dollars each year. It's definitely interesting reading material. Read the rest