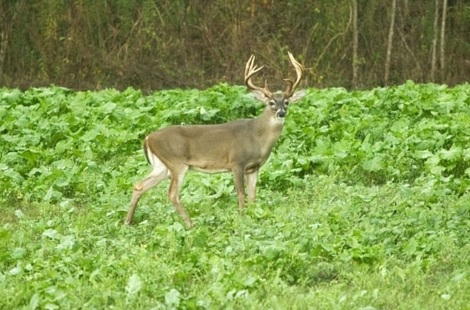 How much of your property or ranch should you put into food plots? Good question, but the answer depends upon the actual amount of deer habitat you and neighboring properties have, the carrying capacity of the land, and the amount soil you have that is food plot friendly.
Generally, estimates range from 1 to 6 percent in both cool season and warm season food plots, but that wouldn't make much sense if your property is smaller in size.
On smaller properties, food plots may make up 10 to 25 percent of the land. The only way to know for sure if you are supplying adequate amounts of nutrition to your deer herd is to put an exclosure (keeps deer out) or utilization cage on each food plot you plant.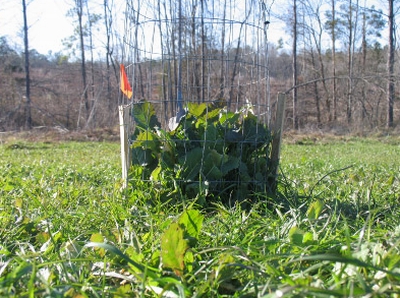 An exclosure allows you to see the growth potential of your plants inside the cage and examine what the deer herd is consuming on the outside of the cage. If the outside is eaten down to the dirt and tons of deer tracks are in the field, you need to reduce the deer herd, plant more food plots, or improve the production of native plants.