Texas Parks and Wildlife Department (TPWD) announced that it will be offering a new deer permit program in 2017, Land Management Assistance. The program will be the result of merging a couple of deer permit programs (MLDP+LAMPS) into two options, resulting in the Harvest Option and the Conservation Option.
Under the new deer permit program, participating landowners selecting the Harvest Option will receive automated deer harvest recommendations, tag issuance, and general correspondence about wildlife and habitat management for their property. No site specific deer population/survey data will be required under the Harvest Option, which also means property owners will not receive site specific harvest recommendations from a TPWD biologist.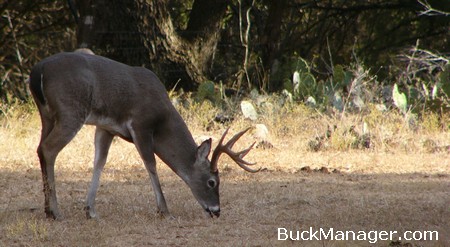 The Conservation Option is similar in scope to the old Level 3 MLDP, and comes with customized technical guidance and harvest recommendations from TPWD, requiring at least 3 approved habitat management practices be implemented each year on a participating property.
Deer Management in Texas
TPWD currently issues about 330,000 deer tags each year through the MLDP Program. "Phenomenal growth in the MLD program over the last 20 years has presented significant challenges for staff to meet the increasing number of requests from landowners for technical assistance and simply administer the program," explained Alan Cain, TPWD white-tailed deer program leader.
Effective this year, participants will be able to print their own MLDP tags, which will eliminate issues with tags lost in the mail, not arriving on time, or bad address, and provide greater convenience and flexibility to participants.
The system retooling won't sacrifice the core mission of the program, Cain reassured, rather will enable limited wildlife biologist staff to focus private lands technical guidance efforts on site-specific wildlife population and habitat management recommendations.
Land Management Assistance Continued
"Our primary goal is to continue developing long-term relationships with private landowners, engage and educate them about the importance of management in promoting healthy habitats and wildlife populations, and ultimately put more resource conservation on the ground," said Cain.
Despite the state's economic growth, there is little doubt that white-tailed deer hunting and management will continue to be extremely popular in Texas. It will be interesting to hear how changes impact current program participants. Additional information and details about the deer management permit program is available online at TPWD.