Texas, Oklahoma and Louisiana were blessed with late-winter rains that carried through spring and into early summer of this year. The relatively mild winter last season allowed white-tailed deer to come out of winter in good condition and then they stepped right into excellent habitat conditions. In short, deer populations are in good shape going into the fall hunting seasons.
Reports from the field indicate that buck antler growth is well above average by age class this year. This is simply the result of an ample food supply and good habitat conditions that lasted into mid-summer, a time when the majority of antler growth has already taken place. All that food, as well as great cover, lead to increased reproduction, recruitment. That means more deer as well as bigger deer. For those hunting in Texas, the archery season has been especially good!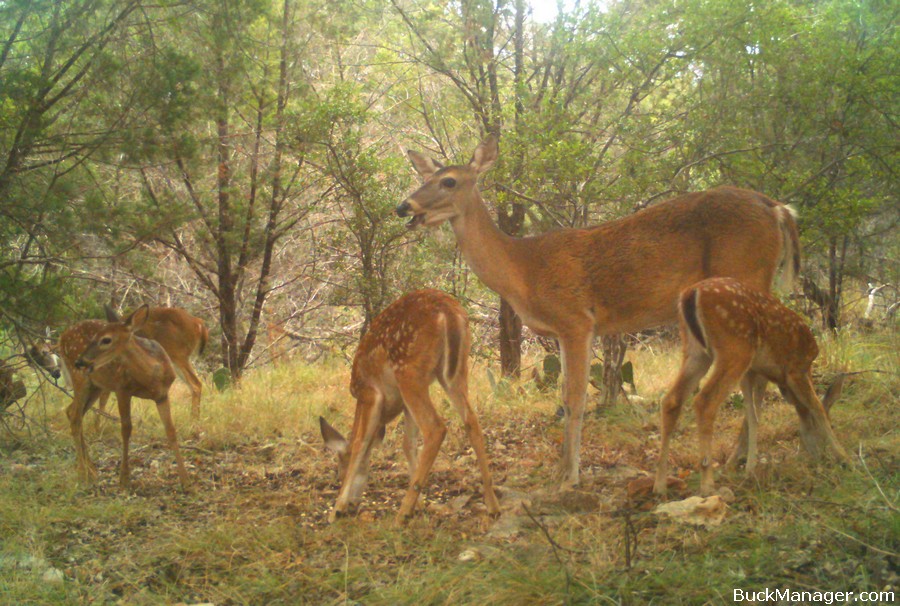 As good as the first-half of the year was rain-wise, since about mid-June it's been a complete opposite—very dry across most of Texas. This has caused deer movement to increase into the fall. With many areas reporting low acorn crops, whitetail have been hitting feed stations and fall food plots hard, at least in areas that caught some of sporadic moisture earlier this month.
Source: With the long drought gone for now adult deer are fat, healthy and likely reproduced well this spring and summer. "They should be in great condition and there should be a good crop of fawns from this year," said Craig Endicott, northeast region supervisor for the Oklahoma Department of Wildlife Conservation.

Archers in the field the first few weeks will find deer concentrating on natural food sources, he said. Oak trees are loaded and the chinkapin oaks already are starting to drop their small, sweet acorns, he said.

"Persimmons have been productive too so there is plenty of soft mast out there as well," he said.

One of the greatest challenges for archery hunters this year may be something they had not faced during the years of drought – heavy vegetation. "If anything that's the only problem, the woods are a lot thicker and that can kind of hurt the hunters just in terms of visibility," he said.