Selective harvest is an important part of white-tailed deer management. This is equally true for both the buck and doe segments of a deer population, but many hunters become obsessed with trying to determine which bucks to shoot or not shoot. Buck harvest is part of the equation, but how should the deer on your property be managed, hunted?
For regular visitors to this site, you know that I have covered shooting deer and harvest management in the past, but this time I really want to stress the importance of not stressing out over the harvest aspect of a deer management program. Selective harvest is not something that can be perfectly implemented on a property, but rather a strategy to remove less desirable animals in an attempt improve the deer herd, whether that simply be nutritionally or possibly even genetically.
Whitetail Buck Management
The most controversial issue on any hunting property typically involves around what is and is not a cull or management buck. There is no stock answer to this debate because the quality of a cull buck will vary from property to another. It could be said that one deer hunter's "trash" is another hunters treasure.
We have all seen bucks with obviously inferior antlers that have been shot as culls, but I bet you have also seen some really good looking bucks on the web, in magazines, and on television that were harvested by someone and referred to as cull deer. So what's the deal?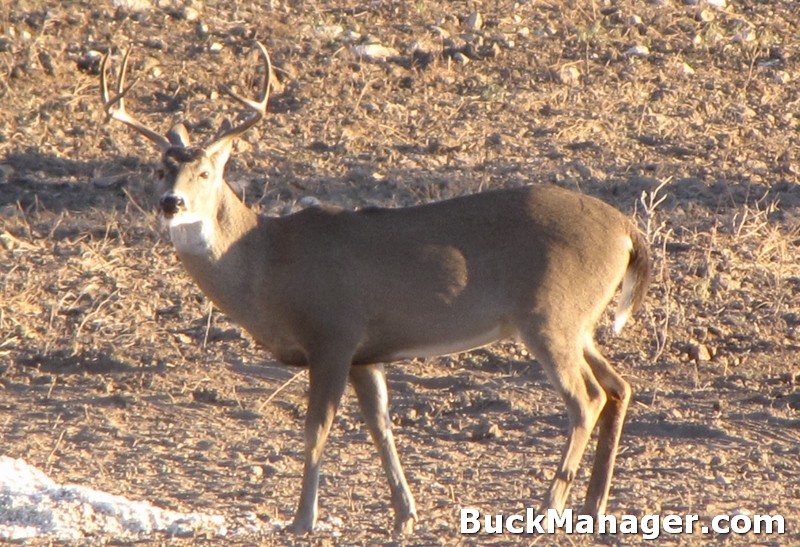 Managing Bucks by Age
I mentioned earlier that the quality of "cull deer" will vary from property to property, but the most important consideration to keep in mind when thinking about cull deer is that the quality of bucks will vary within each age class (cohort) on a particular property.
Grade bucks of the same age on a comparative basis and the manager/hunter will be comparing apples to apples. This is the easiest way to determine what may or may not be a cull buck on a piece of property — bucks of the same age must be judged head-to-head against one another to determine which has desired (or at least more desired) antler characteristics and which one will end up in the sausage. Hey, we all gotta eat!
An Example of Whitetail Buck Management
Believe it or not, there are some properties under intensive deer management that consider a yearling (1 1/2 years old) buck with 5 or less antler points a cull buck. This does not mean every property owner or guy trying to manage his deer hunting lease should hammer every deer with less than 5 points.
It would be grossly oversimplified (and a bad idea) to say everyone should do the same thing on their hunting property. This just would not be the case. There are just too many variables for a one-size-fits-all deer management approach for every property.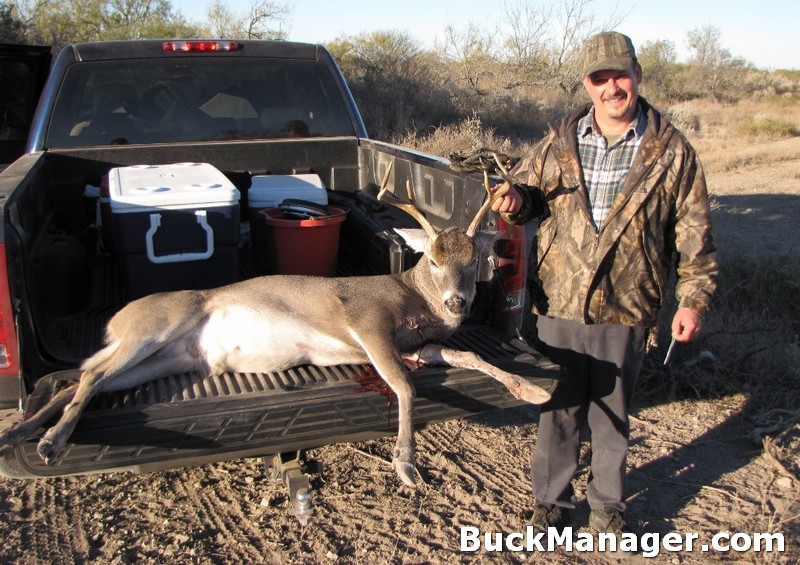 Spike Buck Management
Let's discuss spike bucks for a minute. Now, this is a can of worms that hunters and even researchers have been actively discussing for decades, so I am not going to try to change anyone's thoughts on the subject in this article. But, using the spike buck as an example, I just want to throw out an example of culling bucks by age class.
Let's first assume that we need to harvest some number of bucks and that I am trying to improve the overall end-quality of bucks on a property. If two yearling spikes walk out and one has 3 inch antlers and the other has 10 inch antlers, I will shoot the one with shorter tines and leave the better buck of the same age every time. Why?
Because my goal when culling is to remove the most undesirable bucks. The 10 inch spike grew over 3 times as much antler as his same-aged friend.
Selective Harvest for Better, Mature Bucks
Although selective genetic manipulation through buck harvest is an important component of any whitetail deer management program, it is not the only component. Keep in mind that better deer habitat means better bucks at every age class. Overall, providing quality deer habitat is the best type of whitetail buck management.
A key to producing good deer on your hunting property may be  to remove the very low-end bucks and then allow the rest to get some age on them. This strategy is best applied in areas where deer are at or have exceeded the carrying capacity of the property. If the deer density is low, below the carrying capacity, then it probably does not make sense to cull bucks since there are not many deer to spare. In this case, you will likely want to let each and every buck walk in hopes that it can grow older and eventually become a target for harvest.
The final key to buck management is to manage harvest. Harvest mature bucks and then cull by age class (if warranted) so that you remove no more than 20% of the total number of bucks in the area each year, and then provide the best deer habitat that you can so that all deer on your property remain healthy and bucks reach their full genetic potential.