The popularity of white-tailed deer hunting in recent decades has not only spurred an increase in deer management, but also a greater demand for deer hunting lands. And since everyone in the United States lives in a supply and demand economy, the price of whitetail hunting has continued to rise year after year. Unless a hunter owns his or her own property, they either know someone who does (that lets them hunt) or they are forced to lease private land for deer hunting.
If you've looked for a lease lately you know that quality hunting leases are getting harder and harder to find. In addition, many have found themselves priced-out of deer hunting. So what if I told you that the amount of huntable land in Texas could decline because of new legislation?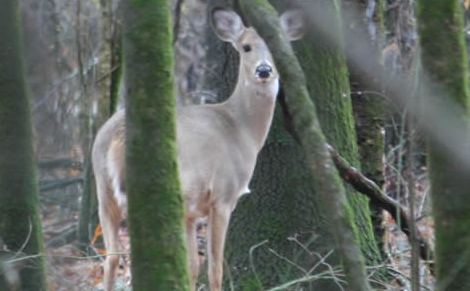 Well, Senate Bill 1742 and House Bill 3766 could do just that, to some extent, by increasing the buffer area between hunting lands and "occupied" areas. In short, this legislation proposes to increase the minimum size of a huntable tract with a rifle from 10 acres to 50 acres. Not only could this legally prohibit some hunters from hunting their own property because of suburban sprawl, but these new laws would also inhibit the ability of landowners to control white-tailed deer numbers, particulary in the Texas Hill Country.
Key points of Senate Bill 1742 and House Bill 3766:




For hunting with shotguns, air guns, BB guns or bows and arrows, tracts must be 10 acres or larger.
For hunting with rifles and pistols, tracts must be 50 acres or larger.
Tracts must be at least 1,000 feet from a residence or occupied building on another property.
They must be at least 1,500 feet from an occupied school, day care, nursing home or adult day care on another property.
Tracts must also be at least 1,500 feet from the property lines of public tracts used for outdoor recreation, residential subdivisions or multifamily residential complexes.
Weapons must be fired in such a way that the projectiles would not cross the boundary of the tract.

SOURCE: Texas Legislature
For bowhunters, this proposed hunting legislation is not necessarily a bad deal. It could open up some additional bowhunting lands that were primarily gun-hunted in the past. Sure, 10 to 50 acres can be safely hunted with a gun, but a bow can do the job just the same on these fragmented lands. So if this bill does pass, Texas may see a marked increase in bowhunters. That could sit well with sporting good stores and equipment manufacturers.
Although SB 1742 could have a big impact on indiviudal deer hunters, the total amount of land that could be impacted by this new legislation is unknown. Regardless of the exact number, I suspect that many more acres will be impacted that anyone even realizes. And although 10, 30, and 50 acre tracts is are merely postage-stamp-sized pieces of land, there are portions of the state where it is feasible to hunt these pint-sized properties, especially where high deer densities are found. High deer numbers are not unusal on the fringes of suburbs where deer habitat and backyard feeders collide. In fact, without the removal of some white-tailed deer, these areas often find themselves in an unhealhty situation–too many deer and unhappy home owners.
So what can we make 9f this proposed legislation? Well, this legislation is aimed at public safety. It may put additional restrictions on deer hunters, but keep in mind that only about 10% of Texans actually hunt. The vast majority of people do not. Whether this proposed change passes or not, expect future land-use and hunting regulations to become more and more restrictive. As the human population increases, so does the competition for deer hunting land–and not just by hunters.