Every deer hunter loves a monster buck story, so here is a new one about a big buck found dead in Illinois. Like the world's record non-typical white-tailed deer that was found dead in Missouri, two quail hunters found this big non-typical buck dead, but on a property near Petersburg, Illinois. I can imagine there is still quite a bit of heartache within the hunters in this area.
The hunters that found the big, dead buck had permission to hunt quail following deer hunting season. I think they jumped a few coveys,  but the most notable thing they brought home was the head and antlers of this massive buck which unofficially scored 246 Boone and Crockett inches. Now, that is something to write home about!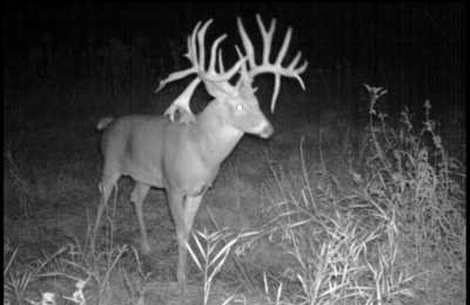 The white-tailed buck was apparently caught on camera by a hunter's game camera, but the deer apparently eluded hunters for yet another Illinois deer season. I do not know how old this big deer was, but preliminary reports state that no wounds were found on the deer, although coyotes had eaten on the carcass. An impressive buck, no doubt.