Check out this muzzleloader monster buck a lucky deer hunter managed to harvest this year! I received these buck photos in an email without any information, so I'm not sure which region or even the state that this big boy was taken from. The best I can tell, it looks to be the southern mid-west.
These photos show an abundance of browse available to deer in the area, so it's no wonder this white-tailed buck got this big! High quality food helped this deer maintain a high nutritional plane and put on some mass, on both body and antlers. Good habitat means good bucks.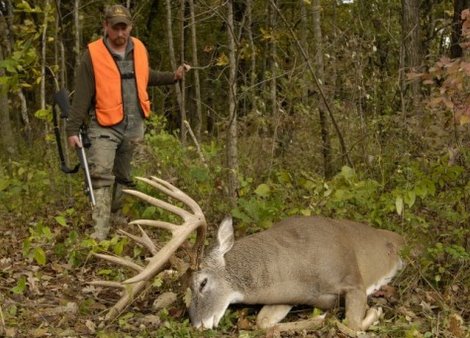 Obviously, the buck had great potential for antler growth, too. It's awesome that this buck was allowed to complete skeletal growth, mature and really put some energy/minerals into antler growth. A very healthy deer, great trophy for this deer hunter!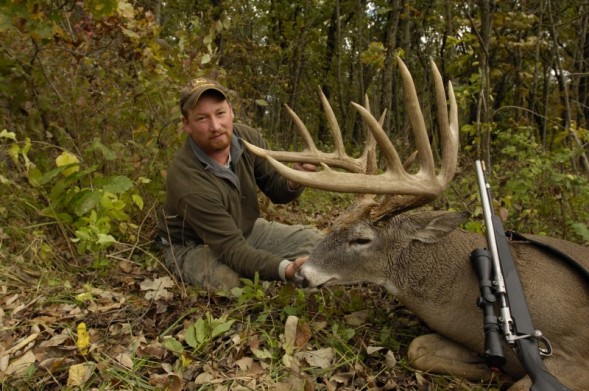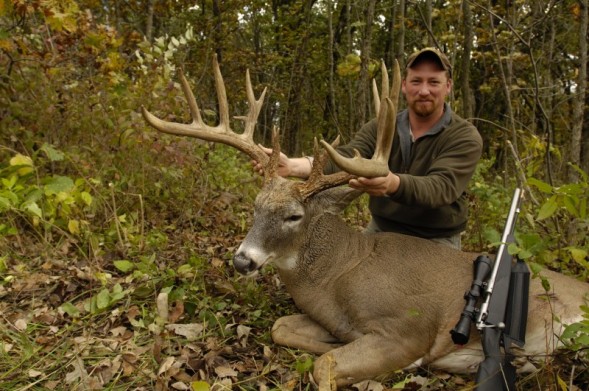 If you have any information about this big whitetail buck, contact me or leave a message in the comments section below! Until I have more information, just enjoy the photos of this great buck!
VIDEO: Another Nice Muzzleloader Buck