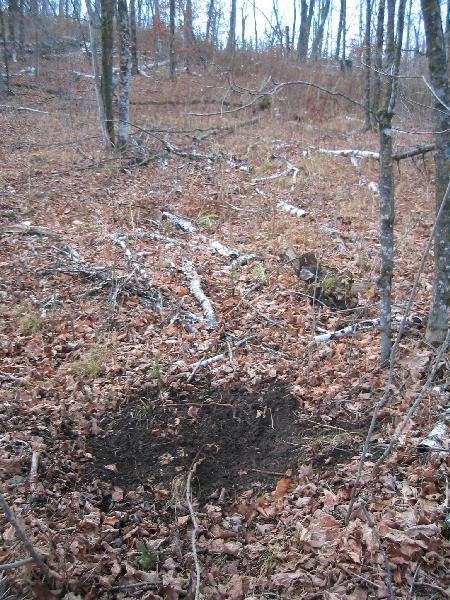 So you've found an active buck scrape, but hunting the area has still left you empty handed. Chances are good that the buck is checking the scrape after hours — at dark-thirty. So how do you bring the white-tailed buck out without alerting him? There are many ways to tackle this situation, but here's one of them.
First, you really want to make the buck believe that another buck has taken over his area. You can do this by working his active scrape or either creating a mock scrape. Both can be perceived as the same technique, but when creating a mock scrape you start from scratch.
When creating a mock scrape your primary concern should be not leaving any human scent at the scrape or even in the area for that matter. Rubber boots and gloves are not an option — they are a necessity.
Begin by choosing an area similar to the scrapes you've found. Make sure there is a "licking" branch located about 38 to 40-inches above the area to be worked. Start out by working the ground with the heel of your boot to reveal some fresh dirt. Typically this would be done in a circular or oval pattern. Keep in mind that this "worked area" does not have to be a hole in the ground! Simply removing the top layer of grasses or moss will work fine.
Because a buck always urinates in his scrape, you are going to need scent. Several different companies provide whitetail buck urine as both liquids and a gels, so pick one that you are confident in using. I suggest sticking with the liquid formula for this application. Otherwise, try the scrape switch method.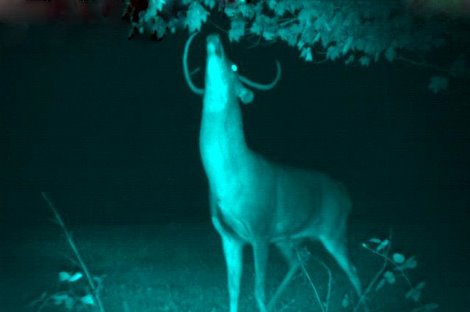 Liberally cover the fresh, exposed dirt with buck urine. There is no need to mix it in the dirt. Let it soak naturally as the buck urine would.
Next, you need to work the licking branch to complete the 1-2 combination. Go ahead and twist the end of the branch by turning the limb in all directions until you can remove a small portion.
I like to create the scrape just as described and walk away, but some hunters prefer to use a drip bag to ensure the scrape remains fresh. Also, if desired a preorbital gland scent can also be applied to the end of the branch to complete the scenario.
Check the scrape every few days for activity or place a game camera near the scrape if you want to keep a really close eye on it. Make sure it is scent-free, too! It's a good idea to freshen up the scrape each time you visit until you see signs of deer activity. If you find that a buck has come by and worked the mock scrape, freshen it again and hang your stand. There is a good chance you might get a look at the buck if he's working the area. And hopefully he's a big mature buck!