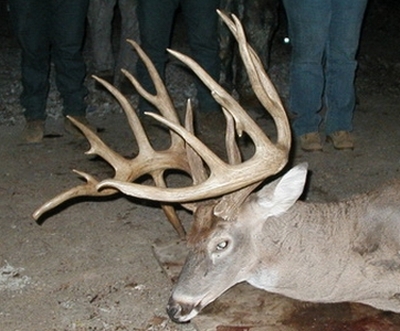 With the 2007 deer hunting season well under way and even over in some areas, here are some of the big bucks hunters have bagged from across the United States.
If you have a photo of a big buck, or any buck for that matter, that you want to submit, send any information and/or story to me. I will keep updating the list with new additions as photos are received and bucks are harvested.
Oh, and the state from where the bucks were taken is below each photo. Enjoy!


268 4/8 B&C – Maryland


190″ Gross B&C – Texas


Maryland


Oklahoma


Unknown


North Dakota


220 B&C – Indiana


210 B&C Gross – Illinois


Fulton County, Georgia


25 point – Missouri


22 point – Tennessee


22 point – Wisconsin


16 point – Missouri


Texas