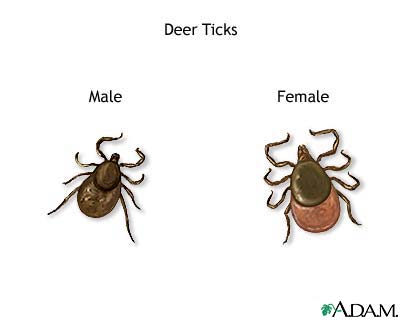 Texas Parks & Wildlife Department sent out a news release urging deer hunters and meat processors, specifically those in South Texas, to take additional precautions when harvesting and handling deer carcasses during the upcoming season, due to concerns about possible spread of fever ticks in the region. Portions of Maverick, Dimmit and Webb counties are currently under livestock quarantine by the Texas Animal Health Commission due to heightened levels of fever ticks outside the permanent quarantine zone along the Rio Grande border.
If not contained, fever ticks could continue to spread northward outside the permanent fever tick quarantine area and become re-established in other areas of Texas. In addition to cattle, horses, white-tailed deer, Nilgai and elk can act as hosts for the tick.
"We're asking that hunters use common sense and take precautions when handling and transporting deer taken on ranches within the quarantine zone," said Wildlife Director Mike Berger, PhD. See the complete news release online by clicking here.